This information was kindly supplied by Neal Collier Title page for credits (c)1939. Trompe for the
forge. Michigan for the mountain pump. (HIS WORDS in the other colour).
It comes from a book from the 1930's and should give people a better idea about tromps and how widespread and important they were to industry in the USA and Spain. The title page is first to acknowledge copyright and descriptions of the 2 very different tromps follow.
The first tromp is very different to mine. The second one is similar but huge!
Back to the air lift reference page
Email
Home page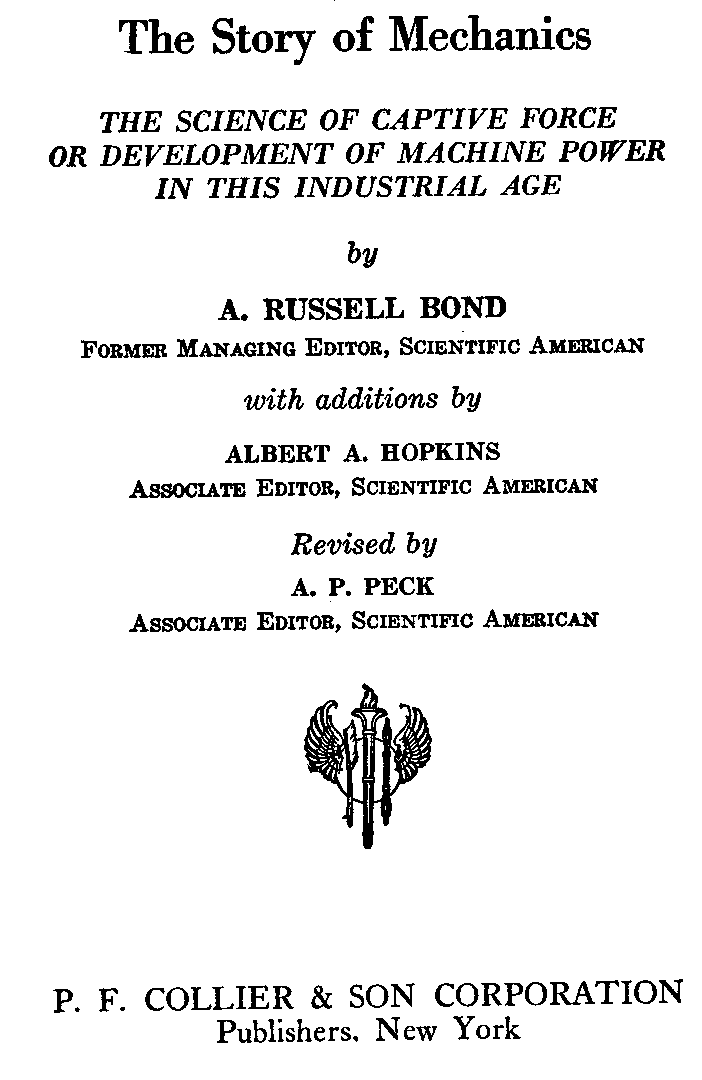 I have not seen a geyser effect like the one they describe below! The air (under about 9 atmospheres) of pressure expands just like steam in a real geyser if it reaches the exit pipe. This lightens the column in the exit pipe allowing more air to escape and the geyser effect happens as the huge amount of compressed air in the bottom chamber blows out to the surface.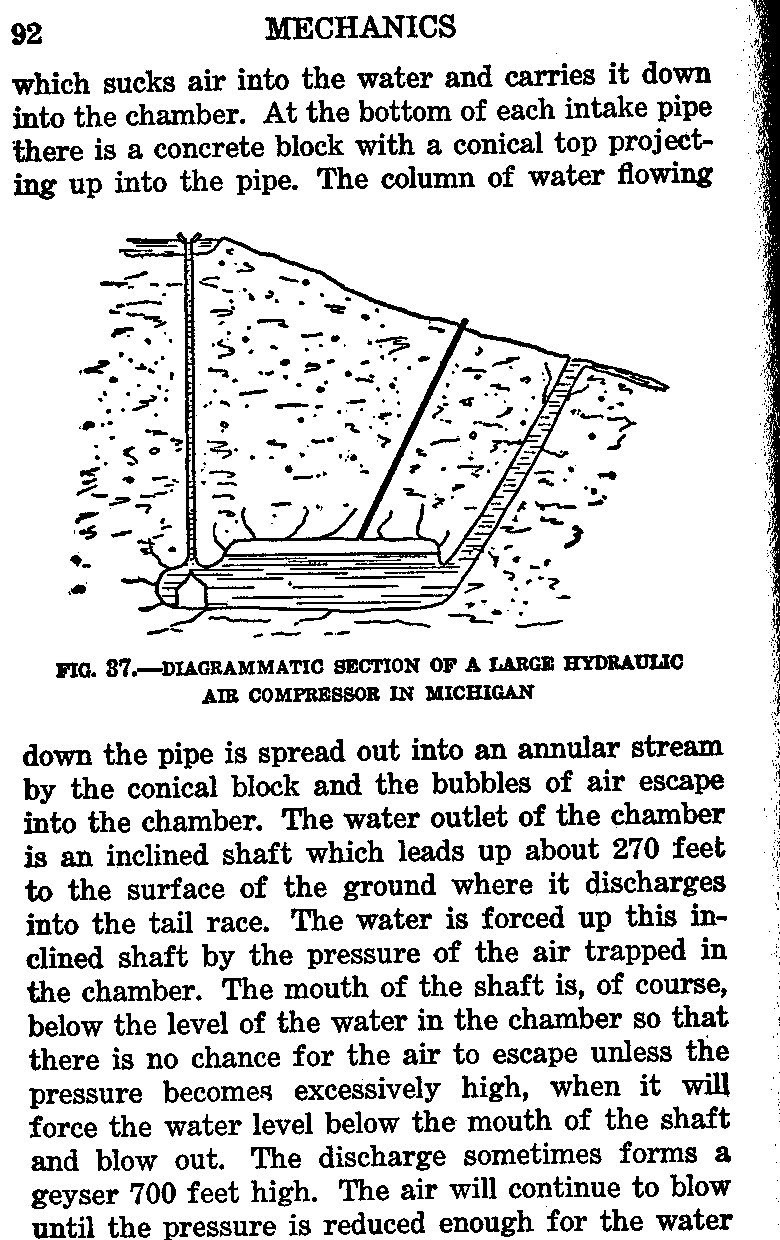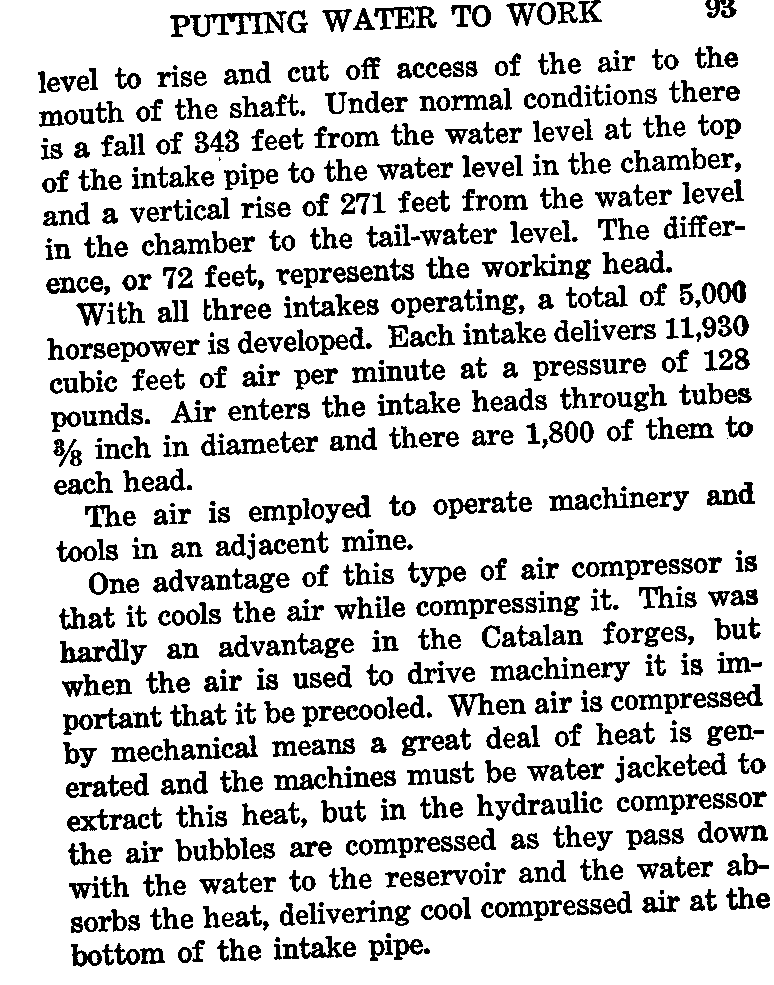 Quite an interesting bit of old technology! Perhaps you know of tromp uses in your area? If you do, please let me know.
Swiss and french alpine tunnels were constructed using tromp power. Tell me some of the details!
Brian White
Email
Home page
Airlift and tromp reference page