Eddie was my wonderful larger than life brother. He was a success at everything that he did. He played soccer for just over a season with his local team and had a mention or a picture in the local newspapers most weeks for playing well or scoring. Study commitments became more (He was a top computer student) so he gave up playing with the team to concentrate on it. Our common interest was soccer. He told me little about programming. On microsoft (The evil empire) he only gave the insider view. "WE ARE MICROSOFT, JOIN US, RESISTANCE IS FUTILE" a reference to star trek and the Borg.
He was in the middle of his third year exams when he had a bizarre accident. He was looking forward to the exams and deciding which of 3 summer jobs he should take. Being the youngest of 8, he got more of everything than we did and we were all a bit jealous. In the last few years he had matured from being a bit spoiled to become a wonderful young man. Working very hard at his studies and needing to pay for them, he did lots of weekend work. In one of these jobs, a foreman offered him a permanent job "and I can sack that guy over there" (referring to a worker of different race). Eddie left the job after the shift and never returned. I am really proud of him for that. ( Ireland, after scattering its people to the wind, turns xenophobic as it gets a little wealthy).
Eddie was a leader in computer projects and brought the most out of his group. I was so so proud of him and in a different reality he would had a very exciting, and useful life.
He will be sorely missed.
The photo is one I took of eddie heading into the sunset with his football.
It is quite close to where he died.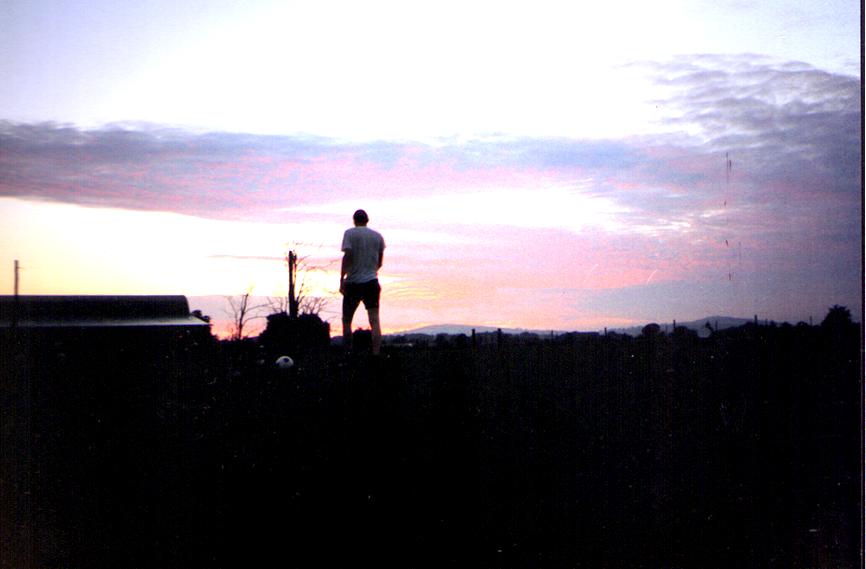 Below is a photo of Eddy posing behind a pulser pump. Eddie was about 1.9m tall at the time and it gave an idea of the size of the thing. It was printed in a magazine called Practical Farm Ideas about 5 years ago.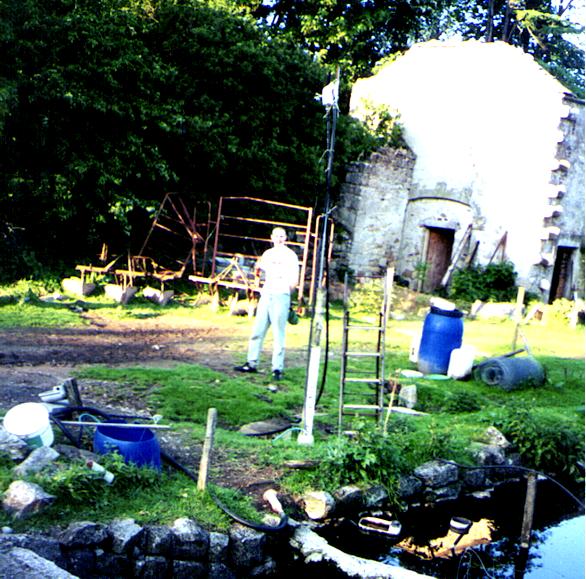 I cannot imagine Eddie resting in peace. Whatever he is doing, I am sure he is doing it with vigour. I will put in one more photo. (A more normal one). Eddie was always pulling faces in front of the camera so it will be hard to find.
Brian White 9th July 2000 click to email