Below is a before and after of one side of an entrance to the farm in mountneill.
I made (from right to left) about 4 fifths of the wall, the rest being over 100 years old.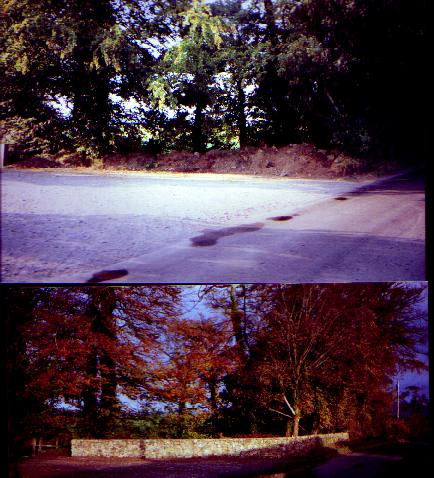 Below are pictures of a new building.
I lowered the existing stone wall, bricked up the window gaps, knocked down and rebuilt much on the left where the ivy had caused a very large crack and joined it to the new brick walls. I also did some labouring on the new brick front. The lowest picture is of the inside of the wall. I put up outcropping rocks for him to place plant containers on. That looks really nice but I forgot to bring the later pictures.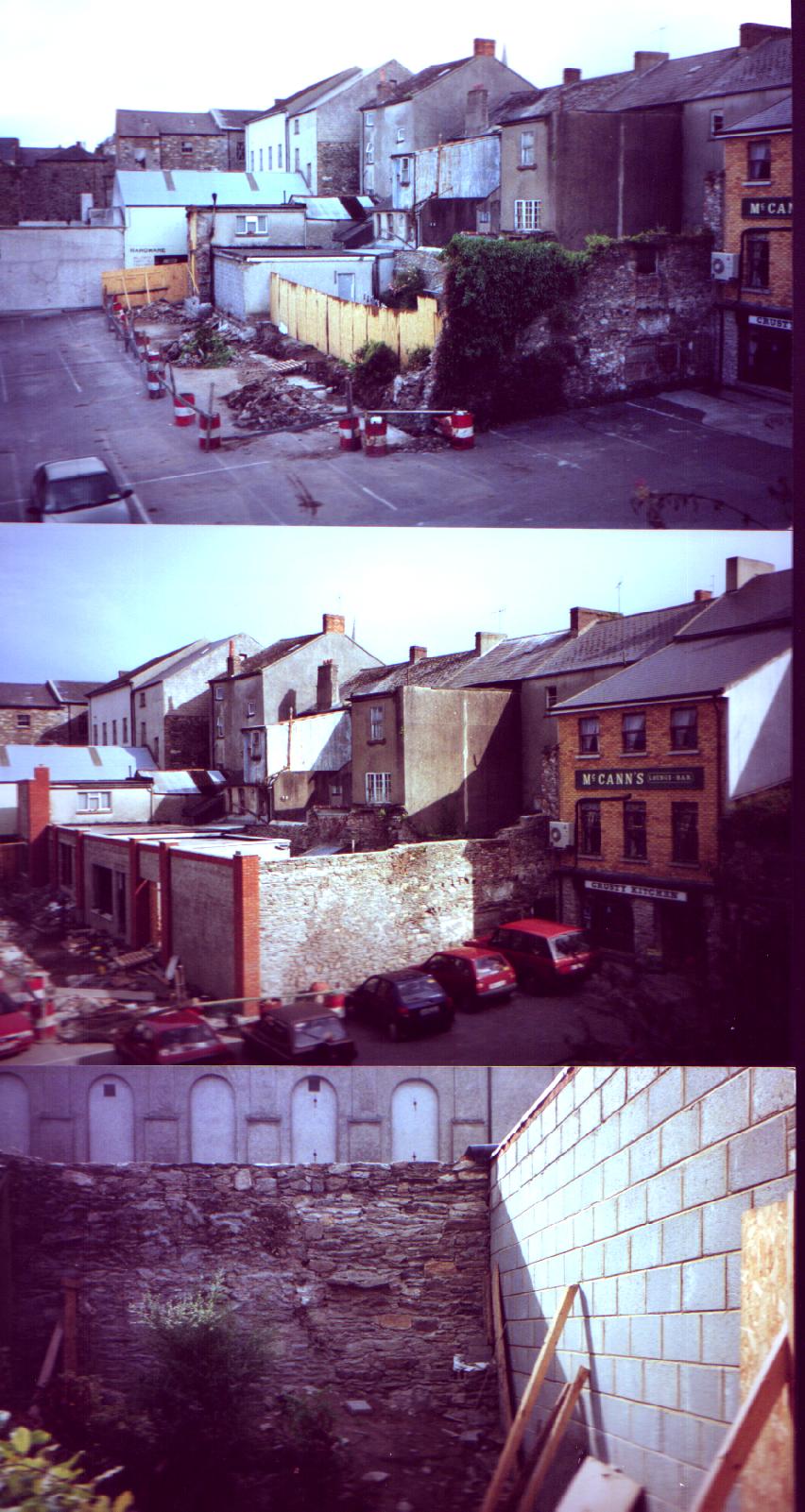 Below is a picture of inside where I did some stone cladding (before and almost finished)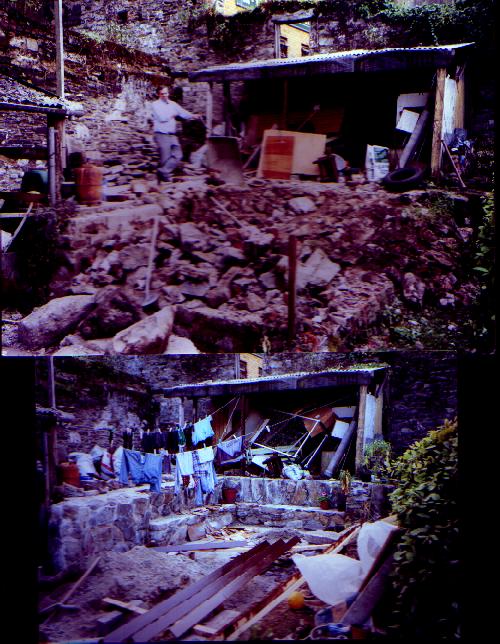 Below is an old wall where I repaired a collapsed piece and put in a gate. The garden behind is about 4 ft lower. Almost all of the wall in the picture is my work. Last picture is of some brick paving that I did for a farmer in Germany.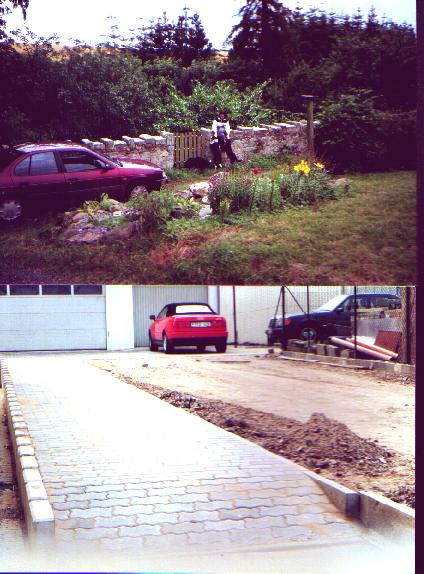 That is stuff from Ireland and germany years ago.