References page
Below you will find 2 references from my time working in Ireland. I scanned them in.
Morrins is a small animal feed manufacturer. They make cattle and sheep feed and poultry feed. I worked there first as a pellet mill operator and later on the floor serving customers during the spring rush.
Irish Biscuits is a very big biscuit factory in Dublin. The factory sells biscuits all over Europe. It is part of the Danone group, best known for yogurt, but also one of the biggest biscuit companies in the world. I worked there first on the chocolate biscuit line and later (on night shift) all over the factory. I was never late for work in my time in Irish Biscuits.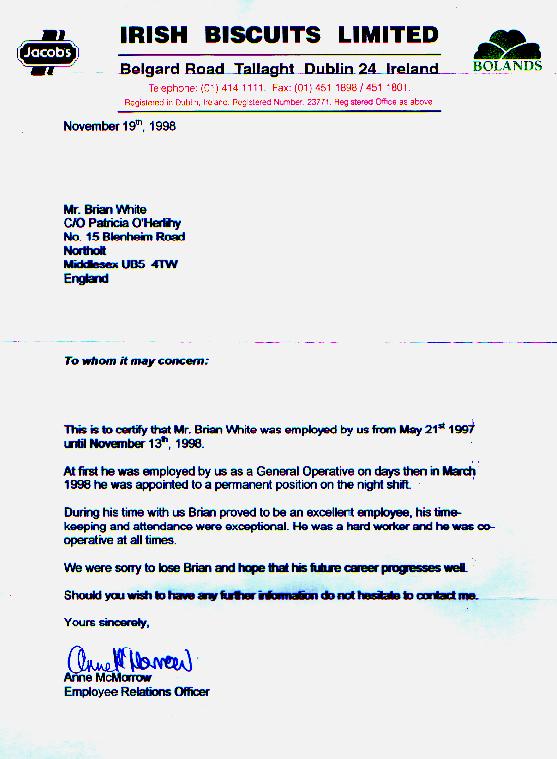 The next reference didn't scan in so good, it's older and more creased.